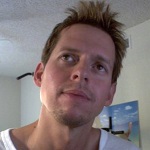 Blog Income Report for First Half of 2016: Commissions $28,000.00
Update: I am no longer working with the offer I described here.  This was a high ticket offer and is something I am getting away from.  If you would like to start a free program for making money online, I suggest you check out my Partners Site! These income reports will be a more frequent addition to this site for now on.  For now, this is a pretty good start.  This is for the time period of January 2016 to June 2016. My total commissions resulting from my main offer were $28,036. Total expenses were $20,366, leaving me a $7,670 profit or a 38% monthly profit margin. Definitely plenty of room for growth. My plan is to both optimize my paid advertising to get more bang for my buck; but also, I want to triple my ad-spend. My plan for the last half of the year is to pull in at least $100,000 of net profit.
Disclaimer: Segments Below in Preliminary Stages
I recently redesigned my site. The following segments, below, are in the very early developmental stages. Most Link away from my site at this time; but in the near future, I will redirect the links back to my site for an expanded post & resources on each topic.
  
Coming Soon: Lotto Pools
Exponentially Increase your chances of having a lotto payout. Do it online and the right way
More Coming Soon!
Surprise Blurb
Come Back soon!
Coming Soon: Integrity
Coming Soon: I will talk about my rise and fall through a top tier membership program.
Making an Impact Across the Globe
Every time somone turns on their computer and clicks a link in a search result, some person is making a profit.  That person is known as the middle-man.  As long as that middle-man or middle-woman is ethical, they have the best of both worlds.  Because the middle man neither has to produce the product or deliver the product; they simply connect products to buyers and earn a worry free commission.  The beautiful part of this is you can be that go-between individual from anywhere in the world where you have a computer and internet connection.
Join our Mailing List Stay Informed on the Latest Developments in the Internet Marketing Arena.