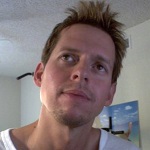 Free WP Blog Installation
Hello Everyone,  I through this together pretty fast. More details coming soon; but here is the gist of it: yes, I will install you're blog for free.  My hosting companies pay me anywhere from $75 to $100 when I refer a new paying customers.  Hosting plans run from $3 to $9 per month typically.  So basically, I will install your blog with the most relevant plugins (the last thing you want is too many plugins weighting your blog down).  But you do want the necessary ones and I provide that knowledge and the installation.  If you don't want to get your hosting from me, I'll still be happy to install your WP blog, but at a charge of $100.  Just use the contact box below to request my installation service.  Now for full disclosure understand this.  I've spent a good 100 hours experimenting and tweaking with my blog design. Just because I install your blog for cheap, does not mean it would look like mine. There is a huge difference between installing and designing.  But It will be a usable blog that you can write post on from day one…….that I can promise.
Request Blog Installation:
Join our Mailing List Stay Informed on the Latest Developments in the Internet Marketing Arena.
Disclaimer: Segments Below in Preliminary Stages
I recently redesigned my site. The following segments, below, are in the very early developmental stages. Most Link away from my site at this time; but in the near future, I will redirect the links back to my site for an expanded post & resources on each topic.
  
Now you have no more excuses.  I will install
your WordPress for free (the catch explained) 
Free Program and Course. This is not Network marketing or MLM! Very Legit!
I will tell you the fastest way to get to $200,000 per year with just a Master's Degree
It's risky. Most people lose money. I made
a profit; and Soon, I'll tell how I did it.
Coming Soon: Lotto Pools
Exponentially Increase your chances of having a lotto payout. Do it online and the right way
More Coming Soon!
Surprise Blurb
Come Back soon!
Coming Soon: Integrity
Coming Soon: I will talk about my rise and fall through a top tier membership program.
Making an Impact Across the Globe
Every time somone turns on their computer and clicks a link in a search result, some person is making a profit.  That person is known as the middle-man.  As long as that middle-man or middle-woman is ethical, they have the best of both worlds.  Because the middle man neither has to produce the product or deliver the product; they simply connect products to buyers and earn a worry free commission.  The beautiful part of this is you can be that go-between individual from anywhere in the world where you have a computer and internet connection.