When you want to increase the effectiveness of your marketing efforts, you need to look at the marketing channels you're using. By shifting your focus to the solutions with the highest return on investment or ROI, you can get more out of your marketing budget.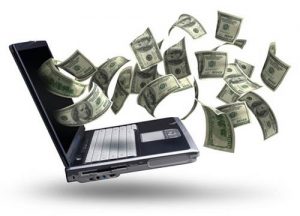 The most common marketing channels include email, websites, pay-per-click advertising, social media marketing, affiliate marketing, text marketing, YouTube, press releases, blogging, and mobile applications, just to name the main players.
In the video, below, I will discuss the top 5 marketing channels (in my opinion) in terms of ROI.  They are: email Marketing; mobile marketing; SEO; social media; and PPC.  Each of these topics are worthy of a discussion on their own; but, since I mentioned Aweber in the video (and how you could get it) here is that information.   While these 5 digital marketing channels aren't your only options, they do offer the what I think is the greatest return on investment. You should really think about focusing, at least some of your marketing efforts, on these channels…. especially if you feel your current marketing strategy isn't paying off.
When it comes to trying to scale a business, one has to maximize ad spend, or scalability ceases. If you're not getting the highest possible ROI, you can't efficiently grow a business; at that stage, it's just an expensive hobby. If you're want others to invest in your business, you have to be seen as a smart investor with your own money. Keep this in mind anytime you break out your credit card. Sure, you don't want to lose your own money; but even worse is other potential VC (venture capitalist) guys and general investors running for the hills because they see you throwing money away. Watch the video below, grab my eBook, and let's get this make money online thing handled!