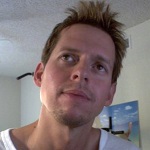 Welcome to Our Lotto Pool
Welcome to Our Lotto Pool
Introduction:
Hello Everyone, Thanks for visiting my website and your interest in our lottery pool. I am organizing an ongoing Mega-millions lottery pool. We will play two times per week. You may play one time, or two times, per week, or no times per week. You are only eligible for a payout if you have prior winnings carried over or add additional funds for said drawing.
***There are no assumptions that you "are in" on a rolling basis unless you have prior winnings carried over
from the previous drawing or add additional funds prior to the deadline for the very next drawing. This is not an equal stakes lotto. Your share of any winnings is directly proportion to your share of the buy-in (prior winnings + new buy-in)
Here is how to Play:
Additional Information:
Regarding the "How to Win the Lottery" book promotion, below.  It may be a little woo woo and silly, but it may be worth a listen just for the mindset alone (I recommend the audible version)…. plus, Lauren demanded at least one affiliate product placement:)!  Update: I've added a few more audiobook recs: "The Secret" should go hand in hand with "How to Win the Lottery".  And for anyone who is wanting to improve their financial situation, "Think and Grow Rich" is indispensable and one of the most widely acclaimed books on success ever published.
To join this pool, basically, you have to know someone in the pool.  If you are not sure that you know someone in the pool, use my contact link above and message me via the contact form to verify you are eligible for this pool; however, if I work with you, you are definitely qualified for this pool.
Making an Impact Across the Globe
Every time somone turns on their computer and clicks a link in a search result, some person is making a profit.  That person is known as the middle-man.  As long as that middle-man or middle-woman is ethical, they have the best of both worlds.  Because the middle man neither has to produce the product or deliver the product; they simply connect products to buyers and earn a worry free commission.  The beautiful part of this is you can be that go-between individual from anywhere in the world where you have a computer and internet connection.