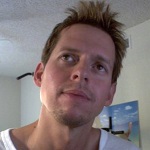 Free Labor Day 2016 Video eBook Giveaway. Nothing held back!
I initially made this video page as a sort of re-engagement campaign for some of my lists I haven't emailed in way too long. Then I thought, why limit it only to people on my lists? Labor Day is a celebration of all the hard work that has culminated into the healthy, prosperous country we get to live in today. With that said, I can't think of a better day to give away a ton of free content to people who are used to working 'way' to hard. There are still many people out there in disbelief that someone can make a good living from the internet from the comfort of their own home. I'm going to use this Federal Holiday to continue shattering those myths. Click the play button below to see the video/eBook page. I hope you're having a great holiday!  ……And I'm going to show you how to have more of your own holidays!
Disclaimer: Segments Below in Preliminary Stages
I recently redesigned my site. The following segments, below, are in the very early developmental stages. Most Link away from my site at this time; but in the near future, I will redirect the links back to my site for an expanded post & resources on each topic.
  
Coming Soon: Lotto Pools
Exponentially Increase your chances of having a lotto payout. Do it online and the right way
More Coming Soon!
Surprise Blurb
Come Back soon!
Coming Soon: Integrity
Coming Soon: I will talk about my rise and fall through a top tier membership program.
Making an Impact Across the Globe
Every time somone turns on their computer and clicks a link in a search result, some person is making a profit.  That person is known as the middle-man.  As long as that middle-man or middle-woman is ethical, they have the best of both worlds.  Because the middle man neither has to produce the product or deliver the product; they simply connect products to buyers and earn a worry free commission.  The beautiful part of this is you can be that go-between individual from anywhere in the world where you have a computer and internet connection.
Join our Mailing List Stay Informed on the Latest Developments in the Internet Marketing Arena.